Dr. med. vet. Claudia Schneider
Head of Clinical Studies, Certified Project Management Associate (IPMA Level D®), Certified Quality Manager (DAkkS), IQMA-TÜV Auditor; Six Sigma Green Belt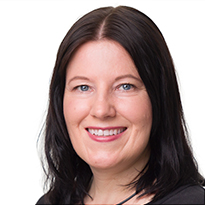 Claudia Schneider is a trained veterinarian, qualified at Munich University where she also finalized her Dr Thesis.

She is a Certified Project Management Associate (IPMA Level D®), Certified Quality Manager (DAkkS), IQA-TÜV Auditor, Certified Quality Management Representative (DAkkS), holds a Six Sigma Green Belt Certificate (according to ASQ Guidelines) and has extensive experience in laboratory methodology and validation techniques in all aspects of food, feed, pharmaceuticals, medical devices and infectious and zoonotic disease analyses as well as veterinary care of various kinds of animals.

Before joining KLIFOVET AG Claudia Schneider was responsible for immunological, microbiological and molecular biological examinations at a veterinary laboratory. She also worked in veterinary practice and the pharmaceutical industry.

Claudia Schneider is heading the Department of Clinical Studies at KLIFOVET AG. Furthermore she is Head of Manufacturing (GMP) and Deputy of Quality Management Representative at KLIFOVET AG. She is responsible for all aspects of the management of clinical studies in Europe and abroad, including study design, protocol development, site selection, training, monitoring, data management, report writing and clinical supply management (import, labelling, packaging and logistics).